Click on the Post Title and View Full Article/Post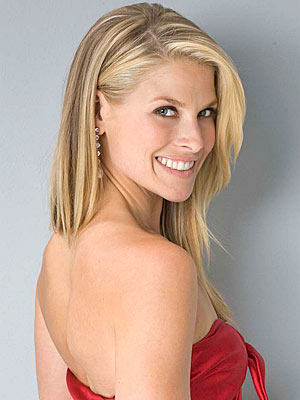 NAME

Ali Larter

DATE OF BIRTH

February 28, 1976

BIRTH PLACE

Cherry Hill, N.J.
Thanks to her superpowered role on the TV smash Heroes, Ali Larter is finally known for more than the mere 20 seconds she spent in a whip cream bikini for 1999's Varsity Blues.
After being signed to Ford Modeling Agency at only 13, theJersey girl posed as a fictitious soon-to-be superstar on Esquire's 1996 cover hoax. The issue created buzz for Larter, eventually landing her roles in Final Destination and Legally Blonde. In August 2009, the style maven – in a Vera Wang gown – married actor Hayes MacArthur at his family estate in Maine.
1989
Being Discovered
Larter, a 13-year-old tomboy from Cherry Hill, N.J., is discovered on a Philadelphia street and asked to be in a Phillies commercial. She signs a modeling contract with the prestigious Ford Modeling Agency in New York and skips her senior year to work in Japan and Australia. "I liked having the attention and getting my hair and makeup done," she tellsIn Style in 2007 of her first career. "It made me feel beautiful."
1995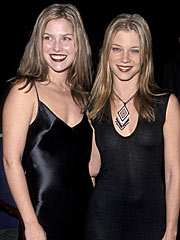 Up-and-Coming BFFs
Larter meets model and aspiring actress Amy Smart (left) while the two are modeling in Italy. "[We] became instant friends," Larter recalls to Toronto's Calgary Sunin 1999. Smart later persuades Larter to pursue acting with her and the two move into an L.A. apartment together.
1996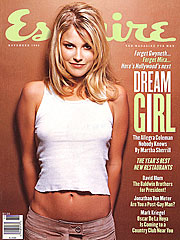 Faux Cover Girl
Larter, 20, poses as the invented Allegra Coleman ("Hollywood's Next Dream Girl") for Esquire's Hoax Issue. With Larter as its face, the magazine fictionalizes Hollywood's new "It" girl as a star in a future Woody Allen movie and girlfriend to Friends star David Schwimmwer. The story's not real, but the attention attracts real buzz for Larter who nabs an agent.