Click on the Post Title and View Full Article/Post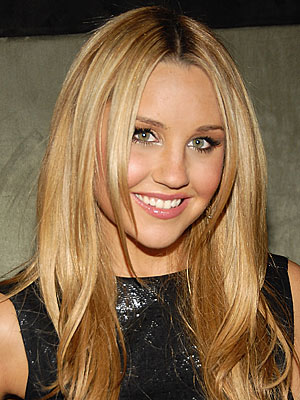 NAME

Amanda Bynes

DATE OF BIRTH

April 03, 1986

BIRTH PLACE

Thousand Oaks, Calif.
As the funny everygirl on Nickelodeon's sketch comedy series All That and her self-titled spin-off, Amanda Bynes was hailed as a young Lucille Ball, Gilda Radner and Carol Burnett mixed together. But as she blossomed into adolescence, it became apparent that Bynes not only had comedic chops but the leggy looks of a star.
After leaving The Amanda Show in 2002, the California native moved to primetime with Jennie Garth in the WB sitcom What I Like About You. After four successful seasons, Bynes left with a film career on the up. She headlined teen hits What a Girl Wants and She's the Man before playing Penny Lou Pingleton in the blockbuster movie-musicalHairspray with Zac Efron and Queen Latifah.
1996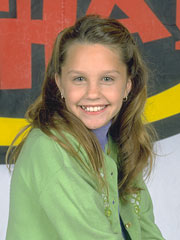 Nickelodeon Discovers Amanda
"When I was 7, I started taking a comedy class for kids at the Comedy Store in Hollywood," Amanda Bynes tells the Los Angeles Times. "Then when I was 9, I went to the Laugh Factory for another comedy class." While taking the class, Bynes – the daughter of Thousand Oaks, Calif. dentist Rick Bynes and his office manager wife Lynn – interviews with the producers of Nickelodeon's All That. She's hired and becomes a breakout star of the hit sketch comed
y series.
1999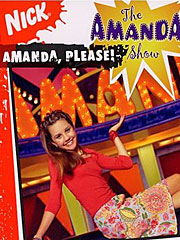 Amanda Spins Off
Bynes headlines Nickelodeon's The Amanda Show, where she develops such memorable characters as Judge Trudy, a parody of TV's Judge Judy, and Penelope Taynt, a borderline stalker of Amanda Bynes. Albie Hecht, Nickelodeon's film and TV president, says, "She's a little Carol Burnett." By its second season, the show is the most popular in its time slot for 6 to 11-year-olds. "She's one of the blessings I count each day," Hecht says in 2000. "She's funny–and funny is money." For three years, she wins the Nickelodeon Kids Choice Award for Favorite TV Actress.
2002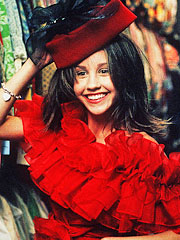 Big Fat Feature Debut
Bynes, 15, jumps to the big screen as Frankie Muniz's best friend in Big Fat Liar, which also stars Paul Giamatti and Sandra Oh. The comedy about kids getting revenge on a Hollywood executive who steals the boy's idea for a movie grosses $48 million domestically. "I honestly think there's never been a kid like her," Dan Schneider, who wrote the film and coproduced All That, tells the Los Angeles Times, "because I've never written her a part she couldn't pull off. While Amanda is pretty enough to be the ingenue, she's not afraid to look silly to get a laugh.