Click on the Post Title and View Full Article/Post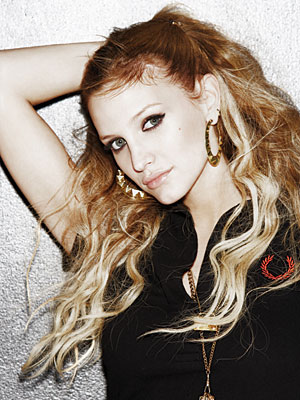 NAME

Ashlee Simpson-Wentz

DATE OF BIRTH

October 03, 1984

BIRTH PLACE

Waco, Texas
Ashlee Simpson was building a credible singing career when she lip-synched on Saturday Night Live. Although she was ridiculed in the aftermath of the headline-grabbing snafu, Simpson kept going, cementing her own spot in pop culture outside of being Jessica's little sister.
With her newly-colored brunette locks and punk sound, Simpson documented the making of her first album, Autobiography, on MTV'sThe Ashlee Simpson Show. Her debut went triple-platinum, followed by an equally successful follow-up, I Am Me, which featured Simpson'snew nose.
In 2008, she released her third album, married Fall Out Boy bassistPete Wentz, and gave birth to their son Bronx Mowgli – before making ashort-lived splash on the CW's Melrose Place.
1999
L.A. Bound
The Simpson clan moves to L.A. to develop sister Jessica's singing career. Simpson occasionally joins her sister on tour as a backup dancer. "I feel so good onstage," she tellsTeen People. "It's like an out-of-body experience."
2002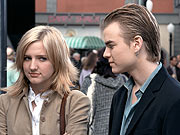 Taking on the Tube
Simpson appears in her first episode of the WB family drama 7th Heaven as Cecilia Smith. Her character dates Simon (David Gallagher) and later Martin (Tyler Hoechlin). Simpson plays the role for two seasons until 2004. A few months later, she tests the movie waters with a small role in The Hot Chick alongsideRachel McAdams.
2003