Click on the Post Title and View Full Article/Post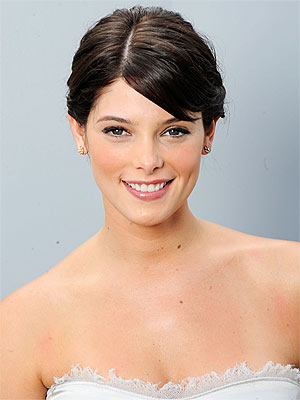 NAME

Ashley Greene

DATE OF BIRTH

February 21, 1987

BIRTH PLACE

Jacksonville, Fla.
As clairvoyant vampire cutie Alice Cullen, Twilight's Ashley Greene has fans thirsting for more!
At 17, the brunette beauty graduated early from high school in order to pursue acting in Hollywood. After a few forgettable TV appearances, she landed her coveted role as Robert Pattinson's sister in Twilight.
But Greene's fame also landed her in a sticky situation, when nude photos of the actress surfaced on the Internet. She emerged unscathed, though, winning a Teen Choice Award in 2009. Currently shooting the third film in the Twilight saga, Greene is spending her downtime canoodling with another equally hot, young rising star:Gossip Girl's Chace Crawford.
2004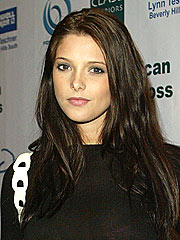 Greene Goes Hollywood
At 17, Greene graduates early from high school (with honors!) and heads to Los Angeles to pursue acting. "I went through this stage where I would just go out, not be responsible, not focus on work or class," she tellsNylon magazine. "My management was like, 'Listen, you could go either way. You could be this person – a reality show actress. Or you could go this way – award-winning actress.' That was a real shock."
2008
The Vampire Chronicles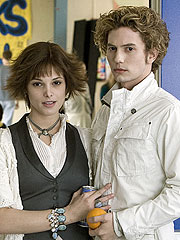 Greene lands the role of vampire Alice Cullen in the supernatural romantic drama Twilight, adapted from author Stephenie Meyer's best-selling saga. The fan-favorite character serves as sister to undead brother Edward (played by Robert Pattinson) and best friend to his human love Bella (Kristen Stewart). "I hadn't even heard of the [Twilight] series before I was cast," she tells EW. "I did my research and found out what I'm getting myself into and was just blown away."
Bring On the Fanpires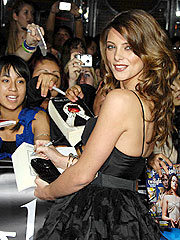 "Twilighters" come out in droves for the film's release, making the vampire flick the weekend's top-grossing movie, with nearly $70 million. "It's been amazing so far and…the fans are really supportive and it's all been really good," Greene tells Vanity Fair. "I'm enjoying it right now and it's really exciting, as long as people don't, you know, follow me home."