Click on the Post Title and View Full Article/Post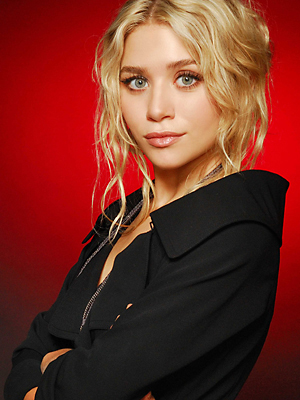 NAME

Ashley Olsen

DATE OF BIRTH

June 13, 1986

BIRTH PLACE

Sherman Oaks, Calif.
Ashley and Mary-Kate Olsenare known for their individual style, but the twins were first famous as Michelle Tanner onFull House. Before turning 10, they had already earned millions, and at 18, took charge of theirbillion-dollar brand, Dualstar.
While Mary-Kate struggled with anorexia and took a leave of absencefrom college in 2005, Ashley continued her studies at New York University. Today, her influence as a fashion trendsetter garnered her spreads in Harper's Bazaar, Vogue and Teen Vogue, and with Mary-Kate, she has launched the fashion line, The Row, and its lower-priced counterpart, Elizabeth and James.
1987
Babies' Big Break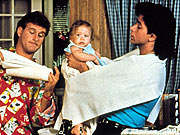 Jarnette Olsen takes her newborn girls to audition for an ABC sitcom, Full House, at Lorimar Studios in Culver City, Calif., and they beat out nine other sets of twins. "They were more open to strangers," Full Houseexecutive producer Jeff Franklin told the Washington Post. "They were smiling all the time." When Full House debuts in Sept. 1987, the twins share the role of Michelle Tanner and earn $2,400 each per episode.
1989
Hiring Help
The Olsen family hires entertainment industry attorney Robert Thorne to negotiate the twins' salary up from $4,000 per episode to $25,000 and then to $80,000 by the end of the show. Thorne becomes the CEO of the twins' Dualstar Entertainment Group in 1993 and helps guide the enterprise into a billion-dollar company.
1992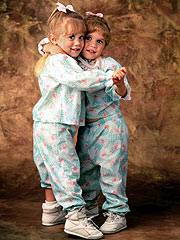 Singing Sensations
The 6-year-old twins record their first album,&
nbsp;Brother for Sale, the release of which launches the Olsen phenomenon. "I like the song called 'I Want to Trade My Brother,"' Mary-Kate tells PEOPLE. "Yeah," Ashley agrees with a giggle. "When we were rehearsing it, our brother Trent said, 'I hate that song!"'