Click on the Post Title and View Full Article/Post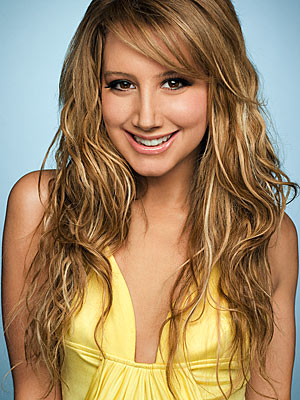 NAME

Ashley Tisdale

DATE OF BIRTH

July 02, 1985

BIRTH PLACE

West Deal, N.J.
Tweens first embraced Ashley Tisdale as sweet babysitter Maddie on Disney Channel's The Suite Life of Zack and Cody. But it wasn't until she went snooty as super-snob, super-spoiled Sharpay Evans in High SchoolMusical that Tisdale became a household name.
Discovered at a New Jersey mall at age 3, Tisdale got her start in commercials before starring in productions of Les Misérables andAnnie. Then came Disney stardom with The Suite Life and High School Musical. While her HSM costars Zac Efron and Vanessa Hudgensmake headlines for their offscreen relationship (and Hudgens' photo scandal), Tisdale is making a splash with her debut album Headstrongand reprised her role – this time on the big screen – in High School Musical 3.
late 1990s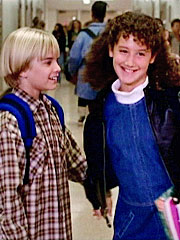 Westward Bound
The Tisdales move to California, where Ashley is closer to the casting action. Small roles in TV series like 7th Heaven (left), Beverly Hills, 90210, and Boston Public soon follow. She also appears in Donnie Darkoand lends her voice to the animated series A Bug'sLife.
2005
The Suite Life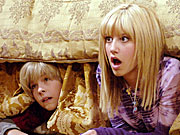 Tisdale is cast in the Disney Channel TV show The Suite Life of Zack & Cody. She plays the sweet, cash-strapped Maddie (right), a shop clerk and part-time babysitter at the hotel where the title characters live. "Maddie is very casual and comfy," Tisdale tells The New York Times in 2006. The show is nominated for two Emmys and wins a Young Artist Award for Best Family Television Series (Comedy).
2006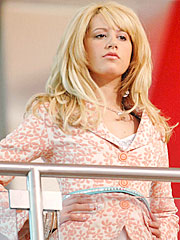 Going Spoiled as Sharpay
Tisdale stars as super-snob Sharpay Evans in High School Musical. Producers did not initially consider her because of her good-girl image on The Suite Life. HSMreaches 100 million viewers in more than 100 countries its first year on-air, and is the highest rated program in Disney Channel history. The soundtrack, on which Tisdale sings lead vocals on several songs, becomes the top-selling album of 2006.